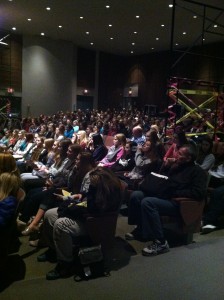 Registration is being accepted for the 2014 Girls and Women in Sports Leadership Conference on Feb. 3 at the Shoreline Conference Center.
Kelly Stephens-Tysland, a 2006 Olympic Bronze Medalist in women's ice hockey, will be among the scheduled speakers. Stephens-Tysland was a member of the 2004 and 2005 national champion teams and the 2005 world championship team. She is a certified strength and conditioning specialist at Experience Momentum.
Other speakers and panelists include UW assistant basketball coach Adia Barnes, Edmonds-Woodway athletic director Angie McGuire, Seattle University women's basketball coach Joan Bonvicini, former UW basketball player Kayla Burt, sports agent Susie Jarosch, former Edmomds District and current Highline District Athletic Director Terri McMahan, Lynnwood graduate and Crossfit Industrious owner Molly Hunsinger, Meadowdale graduate/University of Pacific soccer player Kelsey Nagel and WIAA Assistant Executive Director Cindy Adsit.
The conference is from 8:50 a.m.-1:30 p.m. and includes breakout sessions featuring panels of local sports and career women, lunchtime activities, giveaways, door prizes, lunch and snacks.
Admission is $15 for students, $20 for adults (includes T-shirt). Registration deadline is Jan. 27.
For more information email Dan Taylor at taylord@edmonds.wednet.edu.